Cannon Fodder 2
1994 - Sensible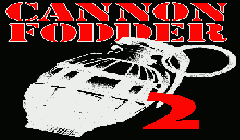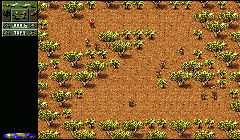 Opis gry
War... never been so much fun... mówi Wam to coś? Tak... Cannon Fodder wróciło - jeszcze większe i jeszcze lepsze :) Generalnie zasady gry nie zmieniły się w stosunku do prequela. W sumie racja, bo po co zmieniać coś, co i tak jest już bardzo dobre, jeśli nie genialne. Skromy arsenał, proste cele misji oraz spora dawka humoru - te i inne elementy z jedynki znajdą się także tutaj. Nie będę się tu zbytnio rozpisywał - jeśli grałeś w pierwszą część, to obok drugiej nie możesz przejść obojętnie.
Recenzje
Ta gra jeszcze nie była recenzowana.
Komentarze
Ta gra nie była jeszcze komentowana. Zaloguj się jeśli chcesz dodać komentarz.